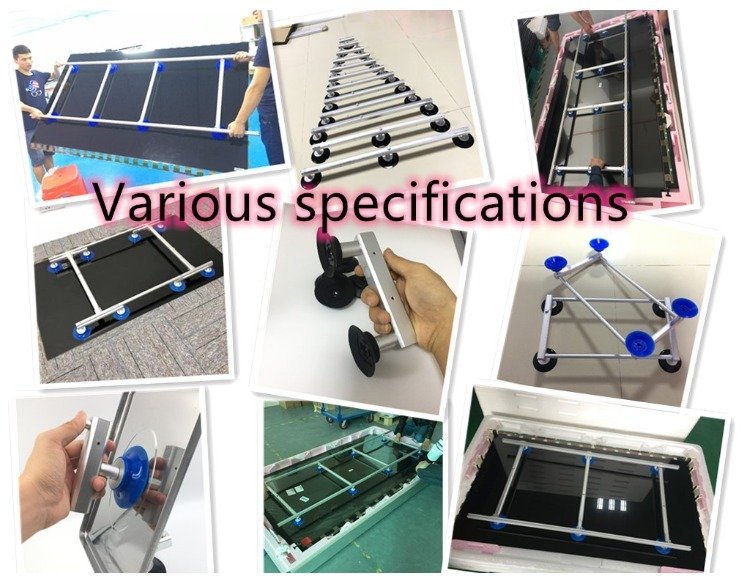 LCD suction cup features:
1. This product is professional for lcd LCD screen, glass screen, and the range of screen is 32-55 inches. we also have holder for
65 -75 to 100 inch
2. The handle is made of aluminum alloy, the surface is silver plated and sandblasted. Thus the surface is easier to achieve
operational flexibility
3. Features of suction cup: pure silica gel production, suction cup diameter 87MM. It solves the problem of screen slippage during
angle operation.
Fixed four-disc product features:
1, wide specifications: 210mm 250mm 300mm 350mm 400mm 450mm 500mm 550mm 600mm Center distance 500mm, height 70mm, 87mm durable
silicone suction cup, blue, white, black anti-static!
2, inhalation: 40kg
3. This product is specifically designed for LCD screens, glass screens, and application screens ranging from 30 inches to 75 100
inches.
Safe adsorption: 1KG-50KG has a complete design
Adsorption time: does not fall off within 1-5 hours
Safety performance: 100%